The Science of Nutrition.
Welcome to the Vis Clinic
Dr. Chad Krier and Dr. Jennifer Mead invite you to experience the blend of health diagnostic options and solutions offered by Vis Clinic. With their combined experience, they utilize integrative, functional, nutritional, chiropractic, and natu­ropathic medicine to achieve answers to your unique health situation. To maintain your health or regain your health and vigor, discover what Vis Clinic can offer you. Explore Our Services »
Events, Specials, and Lectures!
You can also view our latest NEWSLETTER for all the details.
---
---
Meet our Doctors
Chad Krier, N.D., D.C.
Dr. Krier is a board certified Doctor of Naturopathic Medicine, Doctor of Chiropractic and a Kansas native (Great Bend). He has worked with various disciplines (M.D., N.D., D.C., P.T., Acupuncturists, and Homeopaths) in the healthcare field and is happy to offer the Vis Clinic family a variety of healing modalities including: Orthomolecular/Nutritional Medicine, Botanical Medicine, Chiropractic/Naturopathic Manipulative Therapy, Physical Medicine, Decompression Spinal Therapy, Natural Sinus Therapy, Auricular Pain Management, and Hydrotherapy.
More info »
Dr. Jennifer Mead
Dr. Jennifer Mead is a 4th generation physician but the first to pursue her degree in Naturopathic Medicine, graduating from Southwest College of Naturopathic Medicine in 2008. Dr. Jenn's goal as doctor is to partner with the patient where they are on their health journey and guide them along the path to uncovering all the obstacles in the way and discovering their own incredible power to heal themselves.
More info »
Hours
Monday, Tuesday, Thursday*
8:15 am - 5:00 pm
* Closed for Lunch
1:00 - 2:00 pm
Wednesday*
8:15 am - 5:00 pm
* Closed for Lunch, Meetings & Events
11:45 am - 2:00 pm
Friday
8:00 am - 1:00 pm
---
Location
View Map
Email
info@visclinic.com
Phone
316-425-3729
Fax
316-425-3962
Newsletter
Facebook
---
XYMOGEN Supplements
Always available onsite at Vis Clinic, Xymogen products can also be purchased online by using the official WholeScripts eStore.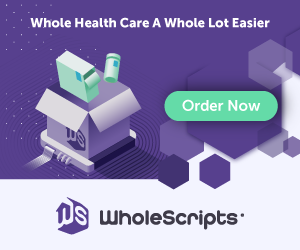 wellevate